Love and trust. Our two most essential ingredients.
Authentic, nutrient dense and responsibly grown artisan and speciality flours made by people who care.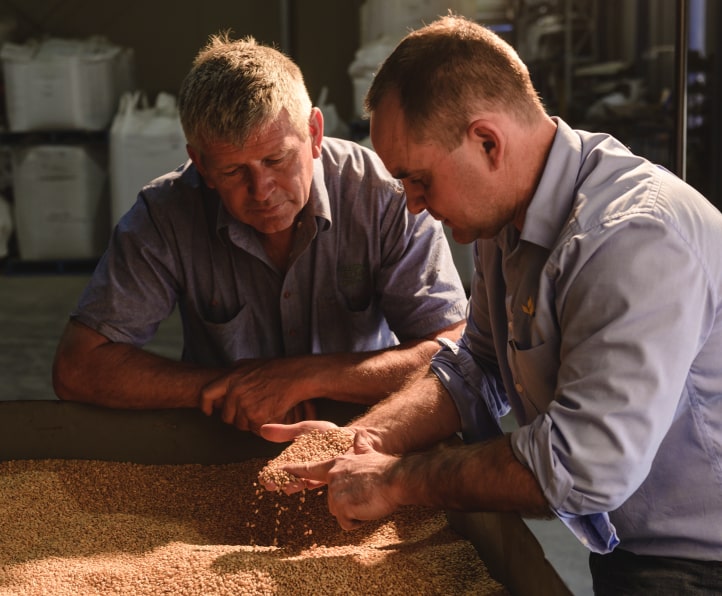 Chemical free, stone milled flour that's good for Australians and Australia.
On our forty-year journey from a humble kitchen table in Gunnedah to becoming one of Australia's largest, most trusted sources of wholesome, responsibly grown flours, Wholegrain Milling Co. hasn't changed much.
We remain independent, family owned and run. We only use grains grown by farmers who care for the long-term health of the land, and we grind them using traditional stone milling techniques. Creating consistent quality, tasty, nutrient dense flours.
We now supply our flour to thousands of bakers, distributors and health focused retailers Australia wide. All that's changed since 1978 is many more people love wholesome bakery staples as much as we do!
We're one of the few Australian mills with multiple certifications. All our flours comply with the highest international certification standards.
From sourcing to milling, we're committed to creating wholesome, chemical free flour for Australia's bakers and bread lovers.