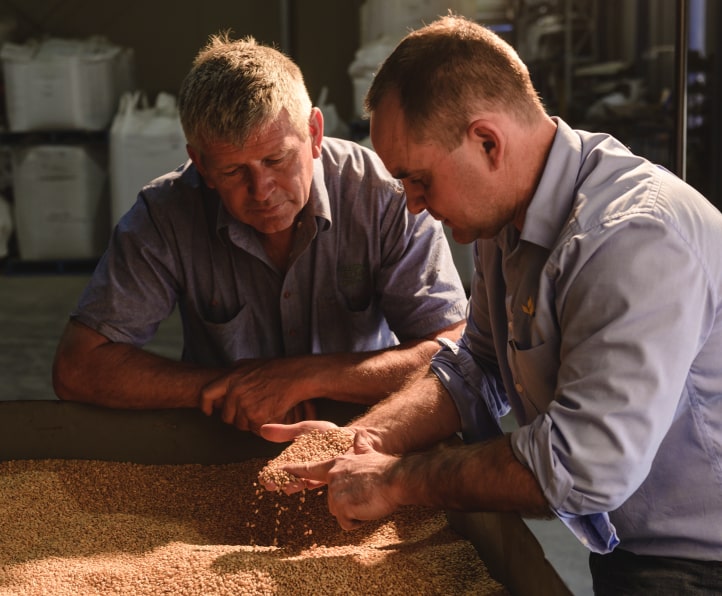 Grown and milled by innovators who care
For over 40 years, Wholegrain Milling Co., lead by the Neale family, have provided Australia's leading bakers and wholesalers with the very best, locally grown certified organic, sustainable and chemical-free grains and flours.
Sourced from Australia's eastern states, our grains are planted and harvested by farmers who care about the long-term health of the soil. On reaching us, these grains are then ground using our stone or roller mills to create the finest quality flours for bread lovers everywhere.
Wholegrain Milling Co. is one of the very few mills in Australia with multiple certifications, and its organic and sustainable grain products are guaranteed to comply with the highest international standards of certification.
From our sourcing through to our milling, we're committed to delivering flavoursome, chemical free flour into the hands of bakers and bread lovers.